Before Bali….2 new pieces
I'm heading off to Bali for the month of June with my daugher and am happy to have finished two new pieces before leaving.  Though both are very different, they share the similarity of being on the larger side when compared to the majority of my work (22.5 x 25 and 28 x 28).  The bigger of the two (untitled red rocking horse) will be headed to the J. Willott Gallery, in Palm Desert (which just sold "Bright Ideas", one of my treasured pieces).  In addition to the above, I've begun a commission for a client of the Stewart Gallery to replace a painting of mine that perished in a fire (I've always told my collectors not to worry about my paintings melting unless their house is on fire)!
Anyway, it's great to have recovered from my accident and to be back in the saddle again.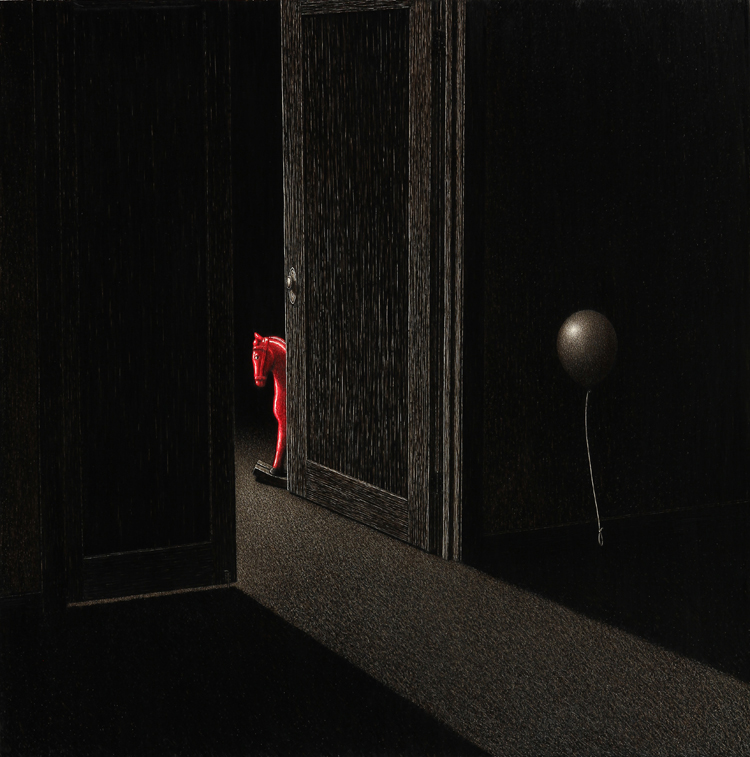 Below: Untitled, 22.5 x 25, encaustic on panel…still waiting for a title to reach out and grab me.